Assurance Wireless Unlimited monthly plan includes:
FREE
Monthly Unlimited Data, Text & Minutes
FREE
Monthly 10GB Mobile Hotspot Data
Plus,
a
FREE
Smartphone
Supported by the Affordable Connectivity Program (ACP).
Supported by the Affordable Connectivity Program (ACP).
Apply Now
During congestion, heavy data users (>35GB/mo.) and customers choosing Assurance Wireless or similarly prioritized plans (e.g., T-Mobile Essentials, Metro by T-Mobile) may notice lower speeds than other customers due to data prioritization.
How to qualify for the Affordable Connectivity Program (ACP)
You may be eligible to receive free government phone service, plus a free phone, if you participate in any of the following government programs:
Food Stamps/SNAP
Medicaid
SSI: Supplemental Security Income
Veterans Pension benefit or Survivors Pension
Section 8 or Federal Public Housing Assistance
School Lunch Program: Free and Reduced-Price
School Breakfast Program including the USDA Community Eligibility Provisions for 2020-2022
Federal Pell Grant during the current award year
WIC: The Special Supplemental Nutrition Program for Women Infants and Children
Tribal Specific Programs

Bureau of Indian Affairs (BIA) General Assistance
Tribal Temporary Assistance for Needy Families (Tribal TANF)
Food Distribution Program on Indian Reserves (FDPIR)
Tribal Head Start Income Eligibility
You may also qualify based on your household income.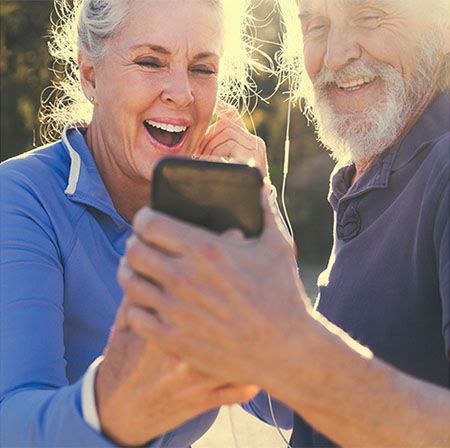 Assurance Wireless is on the T-Mobile Network
Reasons to choose Assurance Wireless Unlimited:
FREE Monthly Unlimited Data, Text and Minutes
FREE Android™ Smartphone*
$0 cell phone bill
No annual contracts. No activation fees. No worries!
Discover the benefits of the T-Mobile Network:
Strong and reliable 4G LTE signal
Covers 99% of Americans
Free scam protection tools
Capable device required. Turning on Scam Block might block calls you want; disable at any time.
Don't miss out on FREE government phone service. Apply today for Assurance Wireless Unlimited.
The
Affordable Connectivity Program (ACP)
is a government program that reduces the customer's broadband internet access service bill. One discount per eligible household and is non-transferable across households. An eligible household may obtain ACP-supported broadband service from any participating provider of its choosing and may apply ACP benefit to any broadband service offering of the participating provider at the same terms available to households that are not eligible for ACP-supported service. ACP service provider may disconnect the household's ACP-supported service after 90 consecutive days of non-payment; the household will be subject to the provider's undiscounted rates and general terms and conditions if the program ends, if the consumer transfers their benefit to another provider but continues to receive service from the current provider, or upon de-enrollment from ACP. A household may file a complaint against its provider via the FCC's Consumer Complaint Center,
https://consumercomplaints.fcc.gov
; visit
https://acpbenefit.org
for more information on ACP. Unlimited while on our network. Mobile hotspot up to 10GB 4G LTE. Capable device required. Coverage is not available everywhere. By activating your device and service, you agree to the Assurance Wireless Terms and Conditions. See full terms (including arbitration provision) and details at
assurancewireless.com
.